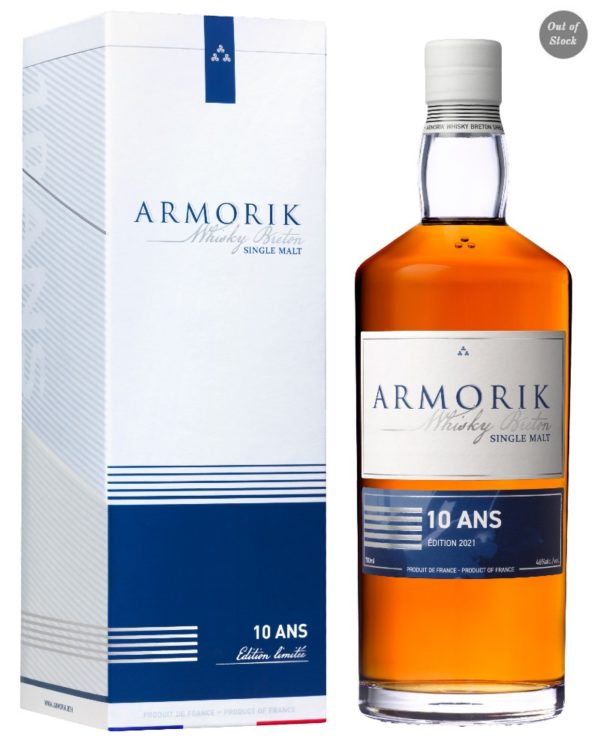 Armorik 10 ans – édition 2021
46% – 70cl
Maturation : Matured in Bourbon and Sherry Casks
Availability ­: Limited edition – 3000 bottles
The first bottling with an age reference in the Armorik range, Armorik 10 Years Old is the result of two decades of work. A blend of single malts aged in Bourbon and Oloroso Sherry casks, it has matured patiently in our warehouses for at least 10 long years. It expresses a new evolution of the fruity characteristic of the Armorik distillate: a balance between power and roundness, sublimated by an explosion of exotic fruits.
"Best French Whisky" at the World Whiskies Awards 2020.
NOSE

Rich and complex, with a nice balance between fruity and sweet. The fruity notes (apricot, candied orange) are followed by pepper, almond, sublimated by a light touch of peat and Sherry.
PALATE

Fruity attack on citrus fruits and coffee. The roundness comes then with honey, aromatic plants and a touch of smoke.
FINALE

Very long, sweet with a touch of honey, saline, with notes of mahogany and pepper.