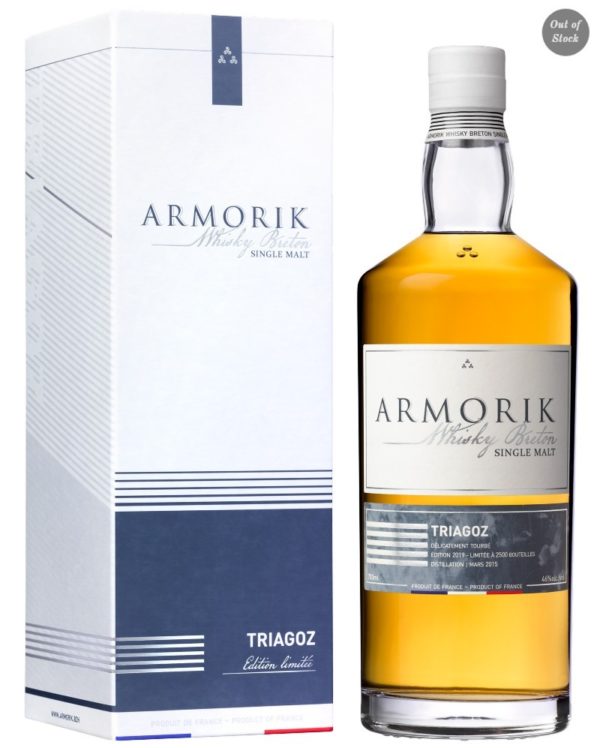 Armorik Triagoz
46% – 70cl
Maturation : Matured in Bourbon casks0624
Availability : Limited edition – 2 000 bottles
Armorik Triagoz is a tribute to the Triagoz wild archipelago, off the Pink Granite Coast, one of the most beautiful stretches of Brittany's coastline. This the distillery's first bottling using a touch of peat: with the rich and fruity Armorik character and lightly peated flavour.
NOSE
Fruits on the nose (peach and pear) immediately followed by peat (cloves, medicinal notes) with a bit of vanilla.
PALATE
Starts with wood fire, warm and spicy. Round but fresh (citrus) accompanied by persisting smoke.
FINISH
A bit dry with ashes and pepper notes.