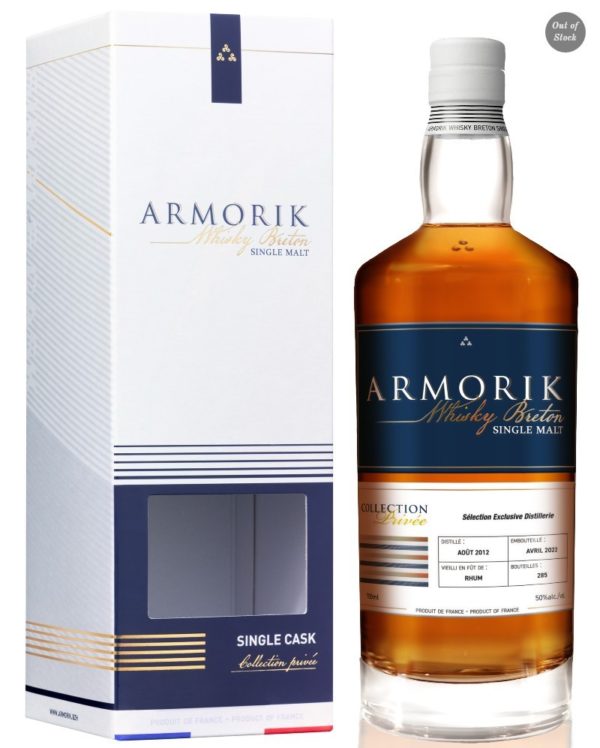 Armorik Collection Privée – Matured in Rum casks
50% – 70cl
Maturation : Matured in Rum casks
Availability ­: Limited edition – 285 bottles
Distilled in August 2012, this whisky was first fill in Bourbon casks for 3 years and a half. In February 2016, it was then moved into a rum cask from Martinique, for an additional 6 years of maturation, until it was bottled in April 2022.
9 years and a half of maturation for this new limited edition of Armorik. 285 bottles available only at the distillery's store.
NOSE
Complex, with notes of toast (leather), passion fruit, vanilla and oak.
PALATE
Smooth and soft. The wood dominance is balanced by a nice sweetness, with notes of flambéed banana and toast.
FINISH
Warm, on leather and yellow peach.