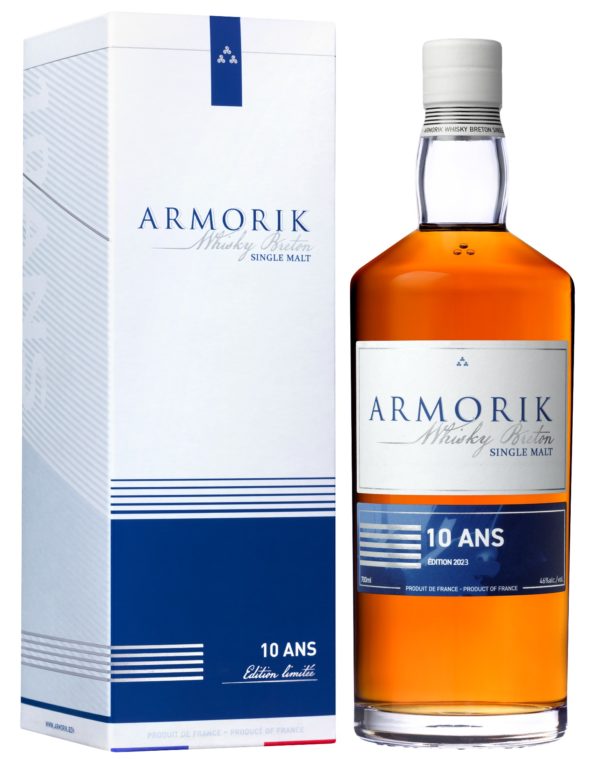 Armorik 10 ans – édition 2023
46% – 70cl
Maturation : Matured in Bourbon and Sherry Casks
Availability ­: Limited edition – 5000 bottles
Few years after the lauch of the first Armorik 10 Years Old, we are revealing a bit more the extent of the possibilities offered by our few thousands barrels. This new edition of Armorik 10 Years Old demonstrates the expertise of our Master Blender and our 25-years know-how in terms of aging single malt whisky.
"Best French Whisky" at the World Whiskies Awards 2020 and 2022.
NOSE
Expressive and rich, it develops on fruits while retaining its freshness. Notes of apricot, muscat, mango. Gourmet notes follow, like grilled almonds and candied orange. A hint of tobacco tops it all.
PALATE

A fresh and round palate that highlights the frutiness of Armorik with flavors of yellow peach and exotic fruit. The sweetness continues progressively with notes of honey, maple syrup and orange blossom.
FINALE

Long, floral (jasmine), the finish oscillates between spices and slightly smoky notes.