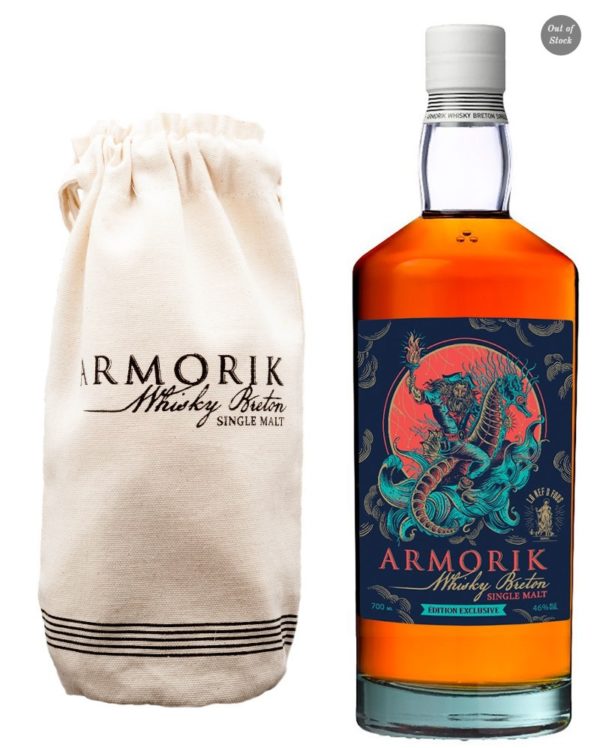 Armorik La Nef D Fous
46% – 70cl
Maturation : 6 years in Vinho STR casks
Disponibilité ­: Limited edition – 730 bottles
Armorik La Nef D Fous is an exclusive edition bottled for the Binic Folk Blues, a festival held every year by the Nef D Fous.
This Armorik Single Malt has been matured for 6 years in ex-Vinho STR (Shaved, Toasted, Re-Charred) casks. These reworked ex-wine casks bring all the complexity of this Armorik which flirts between sweetness, smoothness and spicy notes.
NOSE
Soft and gourmet, it gives off ripe fruit and wood, with a slightly mentholated touch. Fruity and sweet notes appear, characterized by banana, yellow peach, vanilla, clove and cinnamon. On the second nose, floral (rose) and vegetal (lemon balm) aromas appear, followed by a sweet touch of grenadine syrup.
PALATE
Both round and spicy, the mouth reveals a nice sweetness (quince jelly) with light peppery notes. The whole evolves on notes of mashed banana, pink berries, completed by a vegetal note dominated by lemon balm.
FINISH
Warm, on pepper and apricot.